Good grief! You are a phenomenon! Have you considered applying for the Tokyo games?
Time trial champ Fabian Cancellara could easily do your commute in minutes.*
You would still be at the red marker on the map by the time he got to your office.
Swiss cyclist Cancellara covered 33.9 miles in one hour, 12 minutes and 15 seconds. His average speed was 28.3 miles per hour.
This is times faster than your average speed of miles per hour.
*If the route was closed to other vehicles and pedestrians, and the traffic lights were switched off
Road race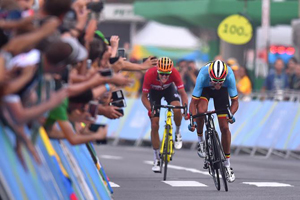 Amazingly, the fastest competitors in the Olympic road race, which covered a distance about four and a half times that of the time trial, went just 4mph slower than Cancellara, demonstrating both their extraordinary endurance and the benefits of sheltering in the slipstream of similarly powerful riders.
This is still times faster than you.
Greg Van Avermaet, the winner, could do your commute in minutes.*
He would then be able to keep going for a while: he maintained that average speed in the road race for over six hours and 10 minutes on a particularly gruelling hill-filled course.
*Also in the conditions described above
Team pursuit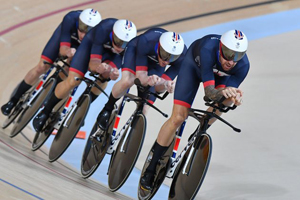 Okay, so this one is a bit of a stretch. But what if the roads on your commute were emptied, the traffic lights switched off, any hills or valleys were ironed out in a gargantuan engineering project, perfectly smooth wooden track installed throughout with positive camber on the corners, and the climate where you live happened to match perfectly the atmospheric conditions in the Rio velodrome?
The Olympic champion team pursuit squad (well, three of them) would be able to cover 4km of your route in just over three minutes 50 seconds: an average speed of 38.9mph.
This is a whopping times faster than your average speed.
Were they able to maintain that pace for the duration, they would get to your office in minutes .
Sprinter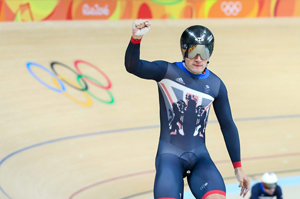 The fastest person on a bike in Rio was Britain's Jason Kenny, whose top speed was 48.8mph, achieved in qualifying for the individual sprint.
This is times faster than you.
Were the improbable conditions above replicated, and if he were able to maintain this speed over the length of your commute instead of just 200m on the track,* he would be pulling up outside your place of work after just minutes .
*I know, I know